10 scary Piano Pieces to learn for Halloween (with sheet music)
Get your vampire teeth and witches broomsticks, it is that time of the year again! Time for telling ghost stories around a fire or trick and treat with your friends and family- I checked, there is no age limit for any of that. Be prepared for a lot of (nervous) laughs, a hinch of tricks, a dash of backing, a pinch of involuntary jumps and loads of creepy movies.
You guys are most likely too young to remember, but there was a time when movies were silent. Completely. No dialogue, no music. In order to accompany the image and emphasize dramatic or comic effects, cinemas had orchestra or piano accompaniment, with live piano players improvising- like explained by this pianist in 1930. Hence piano has been closely related to movies from the very beginning. It is no wonder why a lot of soundtracks still include this instrument to this day.
What better occasion than Halloween for you to start playing piano movie music, more precisely creepy piano music sheet (evil laugh). If you are feeling shy because of your beginner level, worry no more, Tomplay got you covered! We have gathered the best songs to play on the piano for Halloween, arranged per level of practice, from easy to intermediate and up to advanced. Here they are:
1. Davy Jones Theme from Pirates of the Caribbean
The Pirates of the Caribbean movies were based on Disney's theme park of the same name built in 1967. The soundtracks of the franchise have been created by different composers, including the legend of movie music Hans Zimmer. The result is epic and fits the storyline of the movies perfectly.
Among them, the song "Davy Jones" appeared in the second movie Pirates of the Caribbean: Dead Man's Chest. Captain of the Flying Dutchman, Davy Jones is a dark character whose favourite occupation in life is to collect the souls of dead sailors to serve aboard his ship for a hundred years. Nice guy. All of this is because he had his heart broken when losing the love of his life. No wonder why the theme that represents him is both so melancholic and worrying!
Your turn to jump on the Flying Dutchman and accompany the captain down memory lane! Play this scary piano music with Tomplay, in a version arranged for easy level.
2. The Sorcerer's Apprentice Theme from Fantasia
The Sorcerer's Apprentice piece was created by the French composer Paul Dukas in 1897, based on a poem of Goethe from 1797. It became an immediate success, so much so that it started to overshadow the rest of Dukas work. This didn't help with his already important self-critical side, which led him to destroy many of his compositions.
Even if the piece has always had a certain popularity, it reached a much larger audience when it became the centrepiece of one of the most well-known scenes of the movie Fantasia in 1940. Mickey Mouse putting a spell on his broom to do chores on his behalf, remember? If not, it has been heard in countless movies since, so you know this tune for sure.
No need to be a sorcerer apprentice to master this piece on the piano though! Tomplay has arranged the original Dukas sheet music for an accessible level, so you can add it to your easy Halloween piano songs own selection and entertain your friends during this special night.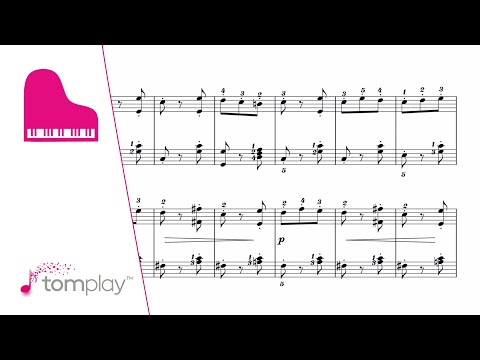 3. Ghostbusters Theme from Ghostbusters
The Ghostbusters movie was first released in 1984 and was an instant critical and commercial success. Funny, yet spooky, it is one of the first movies that comes to your mind when you think about Halloween. It originated from Dan Ackroyd, one of the main cast actors, who thought about a scenario that will mix his fascination for the paranormal with old ghost comedies from the 40s. The result became the phenomenon we all know now.
Part of the movie's success is due to the main theme song composed by Elmer Bernstein, featuring the famous "Who you gonna call?" (NB: if you don't have the answer to this question, please ask your parents). The song became number one for three weeks on Billboard's Hot 100 chart and was nominated for several awards following this.
If there is only one theme that you want to master for Halloween, it is this one! Start practising with Tomplay with our sheet music arranged for intermediate level, have fun with your friends and scream "Ghostbusters!" on the top of your lungs! Struggling to keep up? Don't forget that you can modify the tempo of your music scores with Tomplay and practice until the normal speed becomes easy!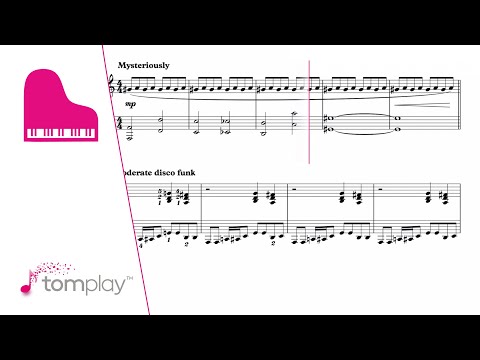 4. Funeral March of a Marionette Theme from Alfred Hitchcock presents
Funeral March of a Marionette was written in 1872 by Charles Gounod, initially for piano solo, then orchestrated later on in 1879. The piece was first a suite for piano called "Comédie Burlesque" but Gounod finally decided to shorten it to keep the part that we now know. It tells the story of a marionette who dies in a duel and its funeral procession.
This tune will sound very familiar to the fans of scary and bizarre stories, as it used to be the theme music of "Alfred Hitchcock presents". The series was turned into a record of ghost stories later on, still opening with the Funeral March of a Marionette and Alfred Hitchcock words: "How do you do, boys and girls. I'm delighted to find that you believe in ghosts, too. After all, they believe in you, so it is only common courtesy to return the favour." Spooky!
Follow the master of suspense and horror movies and add a scary piano music sheet to your collection with Funeral March of a Marionette arranged by Tomplay for an easy level.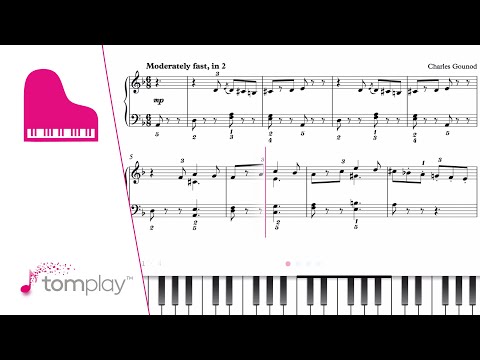 5. Lux Aeterna Theme from Requiem for a Dream
Lux Aeterna is part of the soundtrack of Requiem for a dream and was composed by Clint Mansell in 2000. The piece became so popular that it was later rearranged for several other movies including The Lord of the ring: The two towers and The DaVinci Code.
The theme is intense and oppressive, in the image of the movie. Requiem for a dream describes the life of four characters through their drug addiction and their descent into hell. The movie premiered at the Cannes Festival in 2000 and received positive reviews-even if the commercial success remained relative. Its impact on popular culture was pushed by the success of its soundtrack though.

Set a gloomy atmosphere at your Halloween party! Learn Lux Aeterna on an intermediate level with Tomplay and enrich your collection of creepy piano music sheet.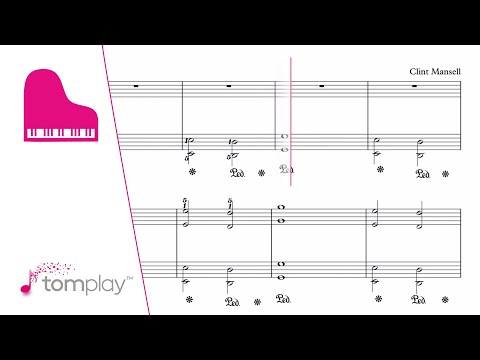 6. Sonata No. 14 in C-sharp minor 'Moonlight', Op. 27 No. 2 - I. Adagio sostenuto
The piano sonata No. 14 was written by Ludwig Van Beethoven in 1801, in homage to his pupil Giulietta Guicciardi. The piece is one of the most popular of Beethoven for the piano, right from his time already. Within the sonata, the first part Adagio sostenuto received the most appreciation. Up to the exasperation of the composer himself who once commented "Surely I've written better things".
The piece is actually not related to the moon in any way: the name of "Moonlight Sonata" was later given by a critic. Hypnotic and haunting, the piece leaves any listener with an impression of deep melancholy. It's probably why it has such a massive impact on popular culture: the tune has been used in more than a hundred movies including Total Recall and Elephant!
Invite nostalgia and darkness to remember the deaths, in the pure tradition of Halloween! Learn how to play the "Moonlight Sanata" in an intermediate level with Tomplay!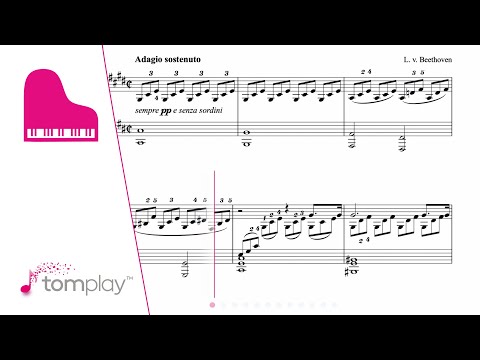 7. La Valse des Monstres Theme from The Fabulous Destiny of Amélie Poulain
La Valse des Monstres appears on the first album of the same name of the French composer Yann Tiersen. Originally released with thousand copies only in 1995, the title became a worldwide phenomenon when it became part of The Fabulous Destiny of Amélie Poulain in 2001. Under the direction of Jean-Pierre Jeunet, Yann Tiersen has been asked to compose the entire soundtrack of the movie. The result became 3 million soundtracks sold all around the globe!
The universe of Yann Tiersen matched the movie so much that it is impossible to think about it without having an accordion tune in your head. La valse des monstres is one of them. However, its origin was not really idyllic. Tiersen composed it for the theatre adaptation of Freaks a horror movie from 1932 where a woman is trying to seduce and murder a dwarf to inherit his fortune! Far from the romantic comedy...
Whatever universe you link it to, La valse des Monstres will bring a magical and uncanny touch to Halloween piano music sheets. Learn how to play this version arranged for piano players with an intermediate level!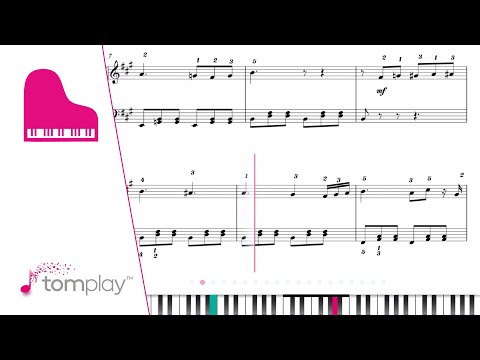 8. Piano Sonata No. 2 in B-Flat minor, Opus 35 - III. Marche funèbre: Lento
Despite being published in 1840, the first music score of the Piano Sonata No. 2 in B-Flat minor, Opus 35 shows that Frédéric Chopin had started his work as early as 1838. It is believed that Chopin, a Polish citizen in exile in France at that time, would have composed the piece to express his feelings towards the uprisings and their violent repressions by the Russians happening in his country at that time.
The third movement of the sonata Marche Funèbre can be heard in countless movies and cartoons. It was also used for the funerals of many celebrities like John F. Kennedy, Winston Churchill, Stalin (ironically) and Chopin himself. It is so present in popular culture that hearing the first few notes will instantly evoke death and tragedy.
Not so fun...but spot on for Halloween. Play Piano Sonata No. 2 in B-Flat minor, Opus 35 - III. Marche funèbre arranged for an intermediate level with Tomplay and let your pianist talents shine this Halloween!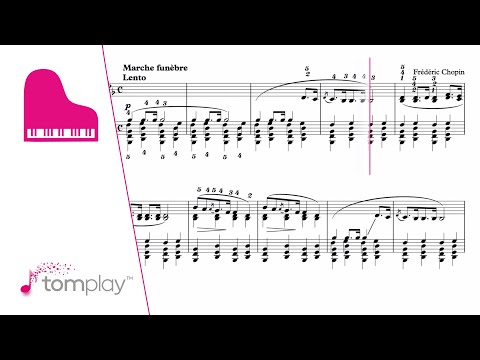 9. Death and the Maiden (Der Tod und das Mädchen) D. 531
Death and the Maiden is the second movement of the String Quartet No. 14 in D minor. It was written in 1824 by Franz Schubert after the composer understood that he was seriously ill and dying. But it was only published in 1831, three years after the death of the composer, aged 31. The piece has been described as his best quartet and a masterwork.
For this piece, Schubert put in music a poem of Matthias Claudius of the same name. It describes a young woman begging death to let her live and the conversation between them: "Prithee, leave me! thou grisly man of bone! For life is sweet, is pleasant. Go! leave me now alone!". It is easy to make the connection between this lied and what was happening in Schubert's life at that time.
Once again, not so jolly, but ideal to animate a seance! Here is an easy Halloween piano music sheet to work on, Death and the Maiden arranged by Tomplay for an easy level.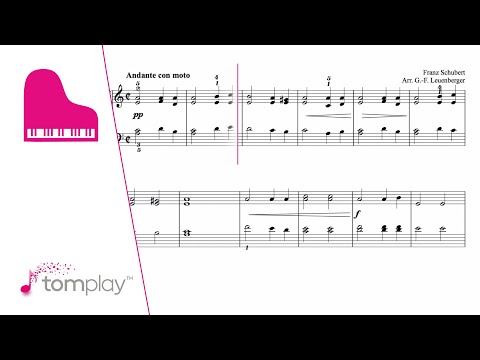 10. The Phantom of the Opera Theme from The Phantom of the Opera
The Phantom of the Opera is a musical written by Andrew Lloyd Webber that premiered in 1986 in London. It is based on the novel of the same name from Gaston Leroux, published in 1910. The storyline retraces mysterious events happening in the Paris opera house, where a soprano singer is both scared and fascinated by a mysterious "ghost" who lives underground in the opera house.
Adaptations of the novel have been multiple on cinema, TV, music etc but Webber's version has been the most successful of all by large. Picture that: played to over 140 million people in 35 countries, an estimated gross of 6 billion dollars, more than 70 major theatre awards, played for more than 30 years. Ok, I stop here, feeling a bit dizzy, you got the idea.
If you want to be part of this musical absolute legend for Halloween, learn how to play the creepy piano music sheet of the theme The Phantom of the Opera arranged by Tomplay for an intermediate level.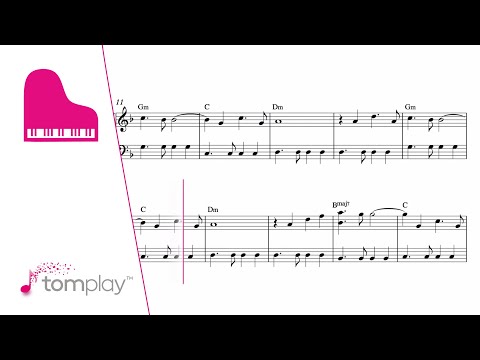 We hope you loved this selection! You can find more Halloween piano sheet music in Tomplay and our collections of "The best pieces to play on the piano for Halloween'' below, arranged for different levels: